Court / Man found guilty of sexual offences
A MAN from Shetland has been found guilty of sexual assault following a trial at the High Court in Edinburgh.
The court heard that Ellis Birnie, 27, assaulted one woman during an outing.
The victim, who is diabetic, said that at the time she was "very, very deeply asleep, almost comatose" as her blood sugars were high.
She told the court: "I was completely sparked out. I woke up at one point to find his hand inside my trousers."
"I had come to enough to realise stuff was going on, but I was not fully alert," she said in pre-recorded evidence played to a jury at Birnie's trial.
The woman said the incident occurred on October 2018 but told the court that Birnie had previously assaulted her at his home in Sandveien, Lerwick.
She said in September that year Birnie had shown her round at the address, including going into a bedroom.
The woman said she was pinned down and could not get up, and Birnie carried out sex acts.
Birnie had denied a string of charges during his trial but was convicted of three offences on Wednesday on majority verdicts by the jury.
He was found guilty of sexually assaulting his first victim on various occasions between 12 September and 3 December in 2018 at the address at Sandveien and other locations in Shetland.
Birnie was also found guilty of sexually assaulting a second woman in Shetland between 1 February and 24 August 2020.
Birnie was also convicted of engaging in abusive behaviour towards the second woman in 2020.
The trial judge, Lord Richardson, deferred sentence on Birnie until next month for the preparation of a background report.
Birnie was remanded in custody and placed on the sex offenders' register.
Responding to the news, detective sergeant Bruce Peebles said: "The conviction of Birnie sends a clear message to anyone found guilty of sexual offences, you will be brought to justice.
"He befriended his vulnerable victims and I want to acknowledge their tremendous bravery, which has ultimately helped in this conviction. His actions will have had a long term effect on them and he must now face the consequences for his horrific behaviour.
"I hope today's outcome will give them some form of closure.
"We would take this opportunity to encourage anyone who has been a victim of such crimes that should they wish to report this to the police, they will be treated sensitively, listened to, and all such allegations will be investigated thoroughly."
By Edinburgh Courts Press Services
Space2face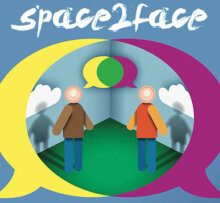 Space2face Shetland is an independent and confidential service which uses Restorative Justice and the arts to bring those harmed by crime or conflict and those responsible for the harm into communication. We enable everyone affected by a particular incident to play a part in repairing the harm and finding a positive way forward.
If you would like to reach out to us, please contact us via e-mail info@space2face.org or mobile 07564 832467.
If you would like to know more, visit our website www.space2face.org, or our Facebook page #space2faceshetland.
---
The project is also currently fundraising to secure office space in Shetland's brand-new creativity and wellness centre, The Mission. If you're interesting in getting involved, or making a donation, head over to www.space2face.org/how-you-can-help