Court / Fatal accident inquiry into Sumburgh helicopter crash delayed by coronavirus
THE FATAL accident inquiry into the Sumburgh helicopter crash which killed four offshore workers in 2013 has been adjourned as a result of restrictions imposed on courts during the coronavirus crisis.
The inquiry was scheduled to take place in Inverness in May and it was expected to last between four and six weeks.
However, Scottish Courts confirmed today (Tuesday) that it has now been adjourned due to restrictions imposed on courts as a result of government guidance on coronavirus.
The court has discharged the continued preliminary hearing and parties have been informed.
While some court and tribunal business is currently being conducted via virtual links and in courtrooms with social distancing, "several factors make this unrealistic in this instance", according to Scottish Courts.
This includes the large number of parties involved, the number of witnesses who are medical professionals required to deal with the Coronavirus pandemic and the high degree of media and public interest.
Sheriff Principal of Grampian, Highlands and Islands Derek Pyle, said: "In relation to this inquiry, the safety of all involved must be the paramount consideration of the court. Once normal court business resumes, a date will be sought as early as is possible to continue the inquiry hearings.
"Meantime, the parties involved have been urged to continue to agree evidence where appropriate as far as they can while working remotely."
Northern Isles MP Alistair Carmichael commented: "This will be frustrating news to many within and outside the isles. While I can accept that a further delay is inevitable in light of the coronavirus, it is of immense frustration that this has still not been resolved, nearly seven years on.
"Once the courts are running normally again this case must be given a new date swiftly."
Four oil workers, George Allison, Sarah Darnley, Gary McCrossan and Duncan Munro, died and 14 others were rescued when the Super Puma aircraft crashed while approaching Sumburgh Airport on 23 August 2013.
A preliminary hearing for the inquiry took place in Aberdeen at the end of January.
The delay in the fatal accident inquiry getting underway was described as "deplorable" by Pyle, who presided over the preliminary hearing.
Space2face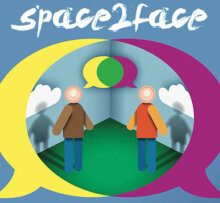 Space2face Shetland is an independent and confidential service which uses Restorative Justice and the arts to bring those harmed by crime or conflict and those responsible for the harm into communication. We enable everyone affected by a particular incident to play a part in repairing the harm and finding a positive way forward.
If you would like to reach out to us, please contact us via e-mail info@space2face.org or mobile 07564 832467.
If you would like to know more, visit our website www.space2face.org, or our Facebook page #space2faceshetland.
---
The project is also currently fundraising to secure office space in Shetland's brand-new creativity and wellness centre, The Mission. If you're interesting in getting involved, or making a donation, head over to www.space2face.org/how-you-can-help