Court / Court round-up 16 February 2022
A WOMAN who admitted driving through Lerwick while unfit through drink or drugs has been banned from the road for three years and fined £800.
Thirty eight year old Laura Saunders, of the town's Chromate Lane, pleaded guilty to driving dangerously between Sea Road and Church Road on 3 September last year.
She repeatedly weaved back and forth in the carriageway, repeatedly mounted pavements, causing a puncture to a front tyre, and collided with two parked vehicles – all while intoxicated, Lerwick Sheriff Court heard on Wednesday.
Mackenzie said some of those who witnessed her driving were concerned that she may have been having a stroke or a heart attack.
The incident began at the Tesco roundabout at around 11.45am and continued as she made her way back to her home address, where she missed her own parking space and "drove straight into a parked car".
The fiscal said Saunders was "clearly very intoxicated" with a "very strong smell of alcohol".
Defence agent Tommy Allan said his client accepted responsibility for the offence, but at the time she had begun taking new medication that "did not agree with her" and was having a "serious effect on her decision making" – something that has now been remedied.
He said his client accepted driving would not be a feature of her life for the next three years, which was "no small price" as it could have ramifications for her job as a social care worker and as a mother of two primary age children.
Sheriff Cruickshank fined Saunders £800 with a £40 victim surcharge and disqualified her from holding or obtaining a licence for three years.
---
A TEENAGER who admitted careless driving has been fined £500 and banned from driving for six months. 
Jack Arthur, 18, of Lerwick's Cairnfield Road, admitted driving without due care or attention on the A9071 Voe to Bixter road at East Burrafirth on 18 August last year.
He drove at speeds deemed excessive for the winding single track road's layout and failed to maintain control of the car, allowing it to collide with and damage a bridge and crash barrier.
Two other teenagers who were passengers in the car were injured, and the vehicle was also damaged.
The court heard that the damage caused to the bridge had cost Shetland Islands Council an estimated £5,600.
Procurator fiscal Duncan Mackenzie said it appeared to be "a classic case of a young driver with passengers" whereby "bravado overwhelmed any element of common sense".
One of the victims suffered bruising to her spine and, while she did not need to be admitted to hospital, the injury took 2-3 months to heal, while the other suffered soft tissue bruising.
Sheriff Ian Cruickshank said Arthur appeared to have given a "full and frank admission and expressed remorse for driving in this fashion".
He exercised his right to impose a discretionary disqualification of six months in addition to the fine.
---
A THIRTY three year old from Aberdeen has been fined £700 and handed six penalty points after admitting carrying out a careless overtaking manoeuvre that resulted in a crash.
Ransome Ogolo, of Forest Avenue, admitted to the offence on 27 November last year on the A970 at the Wadbister junction.
He attempted to overtake a car that was slowing down and signalling while approaching a junction, colliding with it, causing damage to both vehicles and injuring two 15 year olds.
Mackenzie said the occupants of the other vehicle sustained minor injuries including bruising and abdominal pain.
Ogolo also admitted driving without a valid insurance policy. In addition to the £700 fine a £40 victim surcharge was imposed.
Space2face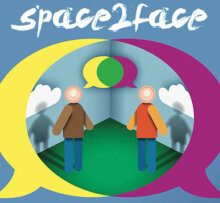 Space2face Shetland is an independent and confidential service which uses Restorative Justice and the arts to bring those harmed by crime or conflict and those responsible for the harm into communication. We enable everyone affected by a particular incident to play a part in repairing the harm and finding a positive way forward.
If you would like to reach out to us, please contact us via e-mail info@space2face.org or mobile 07564 832467.
If you would like to know more, visit our website www.space2face.org, or our Facebook page #space2faceshetland.
---
The project is also currently fundraising to secure office space in Shetland's brand-new creativity and wellness centre, The Mission. If you're interesting in getting involved, or making a donation, head over to www.space2face.org/how-you-can-help