Court / Employment tribunal awards large payout to employee who had her wages 'unlawfully' cut
THE OWNERS of a North Mainland pub have been ordered to pay almost £14,000 in unpaid wages and compensation to a former employee.
An employment tribunal, held on 15 April, found that Mid Brae Inn Limited had been in breach of contract when reducing Angela Duncan's hourly pay by £3.50 "without any discussion" in October 2018.
The owners of the pub also withdrew the guarantee of a 40-hour week from the employee, a tribunal report said.
Duncan, from Lerwick, continued working as a bar worker at the Mid Brae Inn but did so under protest by making it repeatedly clear to her employer that she did not agree to the reduction in wages.
On 2 April 2020 she was dismissed when she received her P45 with no reasons for the dismissal given.
In his judgement, made on 3 May and published last Friday, employment judge Nick Hosie said: "There was no consultation whatsoever with the claimant prior to her dismissal, she was presented with a fait accompli. Those were not the actings of a reasonable employer."
Duncan started working as a manager at St Magnus Bay Hotel, in Hillswick, in July 2017. She was guaranteed a 40-hour week and a rate of pay of £12.50 per hour.
She was not provided with a written statement of her terms and conditions of employment.
As the hotel was quiet, it was suggested to her to work at the Mid Brae Inn to cover for a sickness absence at the same, verbally agreed, on terms and conditions she had been working at the hotel. This was accepted in November 2017.
Mid Brae Inn is jointly owned by Diane Davies and Andrea Manson who is also a director and owner of St Magnus Bay Hotel. Manson was named as the company's representative in the tribunal's decision document.
In September the following year Duncan was told that due to a "dramatic drop in trade" the pub could only offer to pay her a "barmaid job at barmaid's rates on zero hours".
Expressing her disagreement with the decision, Duncan messaged Manson, pointing out that she had not received any payslips and P60.
By January 2020 Duncan advised Davies that if she did not get any more hours she would have to look for work elsewhere, and she started doing some shifts at the Douglas Arms pub in Lerwick.
She also had made it clear to both Manson and Davies that she would not return to work at Mid Brae Inn until her hourly rate of £12.50 was reinstated.
In an e-mail sent on 19 February 2020 Duncan gave the owners of the Mid Brae Inn seven days notice to come to an arrangement to repay monies owned.
She wrote: "In September 2018 my wages were dropped to £9ph and my 'status' dropped to 'bar staff', without my knowledge or consent or even discussion.
"Between 2018 and October 2019 you withheld my payslips and my P60 which prevented me from noticing the reduction earlier."
She was then furloughed from the Douglas Arms, and enquired with Davies if she was also eligible for furlough from Mid Brae Inn, but she never received a reply.
Following a conversation Davies had with her payroll administrator in early April Duncan was sent her P45 on the understanding that she had "moved on".
Employment judge Hosie said announcing a change in contractual terms without any discussion constituted a breach of contract.
He said that the situation could easily have been avoided by terminating the existing contract "with due notice" and offering new terms and conditions. "However, that did not happen in the present case," he said.
Hosie decided that Duncan had wages unlawfully deducted for a period of 78 weeks from October 2018 to 2 April 2020, and ordered that £10,920 should be paid to the claimant, who was also awarded a further £1,041.51 in underpayment of holiday pay.
Both these amounts are gross wages and are subject to income tax and national insurance deductions.
Duncan was also awarded the sum of £2,000 for being unfairly dismissed.
Speaking to Shetland News on Tuesday she said she was relieved the lengthy period of emotional stress had finally come to an end.
"It probably happens to a lot of people who are not brave enough to challenge their employer and don't have the knowledge of how to do it because there is very little financial and other assistance out there to be able to take it to court," she said.
"From the moment I had decided to take it to an employment tribunal it has taken 14 months until it was heard."
Duncan added that she had to invest more than £2,000 of her own money in legal and accountancy fees to prepare her case for the employment tribunal process to take it on.
"The owners of the St Magnus Hotel and the Mid Brae Inn were of the opinion that if you don't have a contract you don't have a leg to stand on, whereas as soon as you start to work for a company you technically do have a contract, because you are working for them, and they are paying you," she said.
Manson said she had no comment to make.
Space2face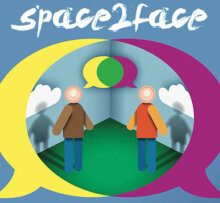 Space2face Shetland is an independent and confidential service which uses Restorative Justice and the arts to bring those harmed by crime or conflict and those responsible for the harm into communication. We enable everyone affected by a particular incident to play a part in repairing the harm and finding a positive way forward.
If you would like to reach out to us, please contact us via e-mail info@space2face.org or mobile 07564 832467.
If you would like to know more, visit our website www.space2face.org, or our Facebook page #space2faceshetland.
---
The project is also currently fundraising to secure office space in Shetland's brand-new creativity and wellness centre, The Mission. If you're interesting in getting involved, or making a donation, head over to www.space2face.org/how-you-can-help