Business / HIE determined to support local economy through the crisis and towards future growth
But as Shetland comes out of the pandemic there are already signs of the economy overheating
HIGHLANDS and Islands Enterprise (HIE) has helped administer and distribute £4.6 million of public funds to local businesses to combat the impacts of Brexit and the Covid pandemic during the 2020/21 financial year.
And while island communities have been hit particularly hard by the pandemic there are now the first warnings that the local economy is in danger of overheating.
Speaking during an online media briefing session on Thursday, HIE management also assured the community that they were fully behind plans for Shetland Space Centre despite pledging nearly £10 million in support for plans for spaceport in Sutherland.
The board of the development agency has held a number of online engagement events with local businesses over recent days.
Interim Shetland area manager Katrina Wiseman said she and her small team have been extremely busy responding to the needs of local businesses and communities.
"Shetland's economy has been severely impacted by the pandemic, even more pronounced due to our island location," she said
"Our team has been working very hard, under challenging home working conditions, to administer all the government support schemes available and to ensure that they are reaching as many businesses and communities as possible."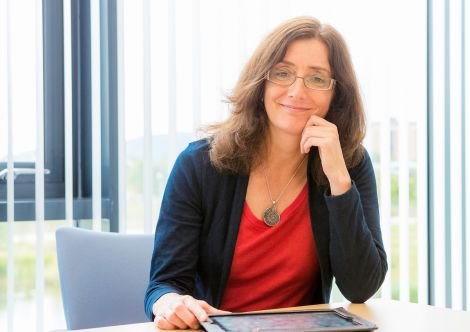 HIE chief executive Charlotte Wright added: "During the year different needs started to come through from the community and businesses and there was a lot of working quickly and flexibly in response either by ourselves at HIE or the Scottish Government."
More than 150 businesses and communities have been supported through 11 different support mechanisms such as the pivotal enterprise resilience fund (PERF), the hospitality hardship fund, the hotel support programme and the supporting communities fund to mention but a few.
But as Shetland comes out of lockdown while work on building the Viking Energy wind farm accelerates, there are already signs that the economy is in danger of overheating.
HIE board chairman Alistair Dodds said: "We have gone through a very difficult period of 15 months and we now start to come out of that.
"There are now worries in the community and in businesses about overheating. What they are saying is that when the economy is opening up again there are real issues about materials, both cost and availability, and also the availability of skilled and semi-skilled staff."
Wiseman added that in addition to the ongoing work on the large wind farm other large projects such as the Knab redevelopment, a large housing scheme at Staney Hill as well as Shetland Space Centre might all happen at the same time.
"We have all these projects taking place around the same timeframe, and that's where you have the overheating," she said.
"Do we have the companies available to deliver this, do have the skills, the people, the housing? That's where the key challenges will be."
With regards to the planned space centre in Unst, which has been turned down by Historic Environment Scotland on grounds that it would have an extensive impact on a former WWII radar station at Skaw, the HIE board was adamant in assuring the community that it supports all four space projects currently being worked on in the Highlands and Islands area.
Wright said: "The key message is that we want to support all of them as we go through that journey, and each of them may have different challenges to overcome (…) and we will work alongside them.
"The HIE board has been absolutely clear that it is supporting all of them at this point in time as we see how the market develops and how each of the locations develop their plans. So, they may all look different, but we are here to support all of them."
Become a supporter of Shetland News
Shetland News is asking its many readers to consider start paying for their dose of the latest local news delivered straight to their PC, tablet or mobile phone.
Journalism comes at a price and because that price is not being paid in today's rapidly changing media world, most publishers - national and local - struggle financially despite very healthy audience figures.
Most online publishers have started charging for access to their websites, others have chosen a different route. Shetland News currently has  over 540 supporters  who are all making small voluntary financial contributions. All funds go towards covering our cost and improving the service further.
Your contribution will ensure Shetland News can: -
Bring you the headlines as they happen;
Stay editorially independent;
Give a voice to the community;
Grow site traffic further;
Research and publish more in-depth news, including more Shetland Lives features.
If you appreciate what we do and feel strongly about impartial local journalism, then please become a supporter of Shetland News by either making a single payment or monthly subscription.
Support us from as little as £3 per month – it only takes a minute to sign up. Thank you.
Support Shetland News
Already a supporter? Sign in to hide this message.