Court / Fines for speeding drivers
TWO DRIVERS were fined for speeding inside restricted school areas at Lerwick Sheriff Court on Wednesday.
Sandra Jane Petrie admitted driving at 37 miles per hour when the 20mph temporary speed restriction was in force at Whiteness School on 13 February this year.
Petrie, 41, of Mid Yell, was fined £200 and had her driving licence endorsed with three penalty points.
Ney Val Haguiara meanwhile pleaded guilty to driving at 37 miles per hour at North Lochside when the 20mph speed limit was in force on 15 January this year.
He also admitted having no front nearside headlight and no rear nearside brake light in his car.
Haguiara, 55, of Hoofields was fined £200 for speeding and received three penalty points and was fined £100 for each of the car lighting offences, for a total fine of £400.
Space2face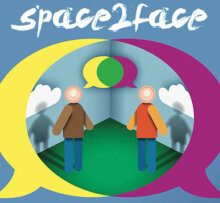 Space2face Shetland is an independent and confidential service which uses Restorative Justice and the arts to bring those harmed by crime or conflict and those responsible for the harm into communication. We enable everyone affected by a particular incident to play a part in repairing the harm and finding a positive way forward.
If you would like to reach out to us, please contact us via e-mail info@space2face.org or mobile 07564 832467.
If you would like to know more, visit our website www.space2face.org, or our Facebook page #space2faceshetland.
---
The project is also currently fundraising to secure office space in Shetland's brand-new creativity and wellness centre, The Mission. If you're interesting in getting involved, or making a donation, head over to www.space2face.org/how-you-can-help