Nature / Nature agency encouraged by gannets' breeding success
THE GANNET colony at Hermaness has grown by 15 per cent over the last seven years, according to data released by NatureScot on Tuesday.
However, other bird species at the nature reserve are doing less well with no great skua or bonxie chicks found to have fledged from sample plots at Hermaness.
mobile/post-mobile/0
A project to install an almost two kilometre long boarded walkway across the moorland is making good progress and is due to be completed in time for the 2022 season.
On Noss, meanwhile, 28 storm petrels replied to call recordings played next to potential nest holes in a sample of stone wall, the joint highest total since this secretive seabird was found breeding on the island in 2008.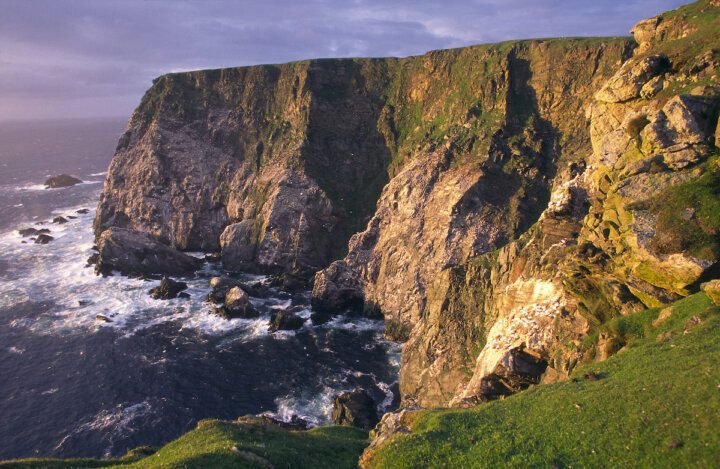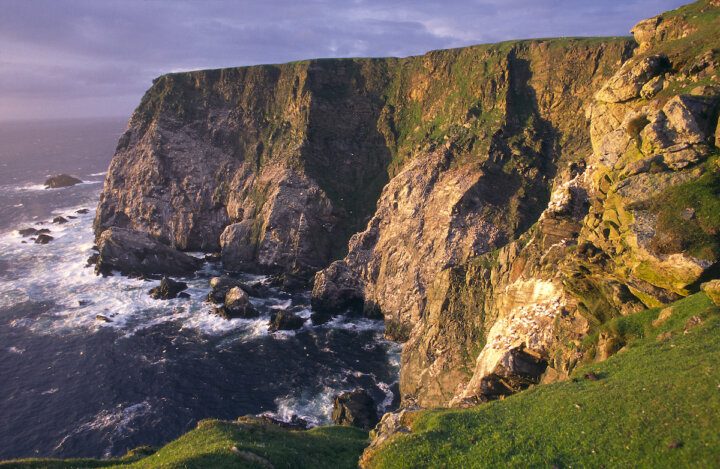 The government's nature agency said the Hermaness and Noss national nature reserves were one of the success stories in 2021.
The gannetry at Hermaness with now almost 30,000 nests is the fourth largest in Scotland after the Bass Rock, St Kilda, and Ailsa Craig.
mobile/post-mobile/1
And while great Skua appeared to have had little breeding success, fulmars also had their second lowest breeding success on record, with bird flu thought to have had an impact on the former.
Meanwhile, the new path retracing the historic path to Muckle Flugga via the signalling station on Hermaness Hill is progressing, and it will eventually create a circular route at the nature reserve.
The boardwalk will protect the fragile peatland from erosion, and it will be routed to avoid disturbance to sensitive nesting birds.
An interpretation shelter and toilets are also being constructed in the car park, and new signs installed at the reserve entrance and at the cliffs.
mobile/post-mobile/2
NatureScot operations officer Juan Brown said: "While the fortunes of seabirds on Shetland have been varied this year, it is encouraging to see that gannets are continuing to flourish, and that guillemot numbers are also being maintained, with the Noss storm petrels also seemingly doing well.
"It's also been fantastic to see work getting underway on the Hermaness hill path and welcome area.
"This is a really exciting project that will greatly improve the visitor experience at the reserve, and we're looking forward to it opening in 2022."
Meanwhile a total of 23,733 guillemots were counted at Noss, where numbers have remained stable since 2004, following a decline.
During the 2021 season, 108 bird species were logged on the small island off Bressay including the first records of red grouse (found sheltering in the toilet) and the exotic-looking hoopoe.
"Finally, after a fallow year in 2020 due to the Covid pandemic we were delighted to be able to re-open Noss NNR to visitors," Brown continued.
"While numbers continued to be restricted by Covid measures, 851 people still made the Noss Sound crossing."
NatureScot chief executive Francesca Osowska added: "In the year that brought COP26 to Glasgow and focussed the world's attention on the twin crises of nature loss and climate change, it's really heartening to reflect on the great work taking place across our national nature reserves."
Become a supporter of Shetland News
Shetland News is asking its many readers to consider start paying for their dose of the latest local news delivered straight to their PC, tablet or mobile phone.
Journalism comes at a price and because that price is not being paid in today's rapidly changing media world, most publishers - national and local - struggle financially despite very healthy audience figures.
Most online publishers have started charging for access to their websites, others have chosen a different route. Shetland News currently has  over 540 supporters  who are all making small voluntary financial contributions. All funds go towards covering our cost and improving the service further.
Your contribution will ensure Shetland News can: -
Bring you the headlines as they happen;
Stay editorially independent;
Give a voice to the community;
Grow site traffic further;
Research and publish more in-depth news, including more Shetland Lives features.
If you appreciate what we do and feel strongly about impartial local journalism, then please become a supporter of Shetland News by either making a single payment or monthly subscription.
Support us from as little as £3 per month – it only takes a minute to sign up. Thank you.
Support Shetland News
Already a supporter? Sign in to hide this message.