Court / Drugged man banned from driving
A MAN so intoxicated by drugs that police found him sitting at a street junction in his stationary car with the engine running, has been banned from driving for 23 months.
Other motorists phoned the police after seeing John Grant Summers, of St Olaf Street, negotiating Grantfield roundabout. Police caught up with him at a nearby junction.
The 20-year-old had no smell of alcohol on him but was drowsy, slow to react and very unsteady on his feet; however he also passed the roadside breath test.
But the police surgeon found him to be impaired through drugs when examined at the police station.
Defence agent Gregor Kelly said that Summers "fully accepted" that he should not have been driving and was a danger to others, but had been driving at a very low speed.
The fish worker had been going through a "very low spell" and had taken valium before taking the car in order to buy groceries.
Sheriff Philip Mann said that Summers had been a "very significant risk to the safety of others".
He could not give him the one-year minimum sentence for the offence given his level of intoxication and banned him from driving for 23 months and fined him £600.
Space2face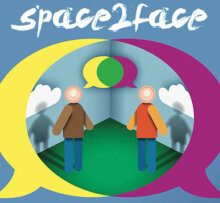 Space2face Shetland is an independent and confidential service which uses Restorative Justice and the arts to bring those harmed by crime or conflict and those responsible for the harm into communication. We enable everyone affected by a particular incident to play a part in repairing the harm and finding a positive way forward.
If you would like to reach out to us, please contact us via e-mail info@space2face.org or mobile 07564 832467.
If you would like to know more, visit our website www.space2face.org, or our Facebook page #space2faceshetland.
---
The project is also currently fundraising to secure office space in Shetland's brand-new creativity and wellness centre, The Mission. If you're interesting in getting involved, or making a donation, head over to www.space2face.org/how-you-can-help