Court / Man loses driving licence for six months
A MAN has been found guilty of being over the legal alcohol limit in charge of a motor car after a trial at Lerwick Sheriff Court on Thursday.
Gabor Kormos, 43, of Sandveien, told the court that he was waiting for a friend to drive him home after police found him in the driver's seat of his car parked at Victoria Pier, with his seatbelt on and the car keys on the passenger seat.
mobile/post-mobile/0
Kormos said he had been on a night out on 6 August last year, celebrating the sixth anniversary of his firm, run in partnership with a fellow Hungarian, and was waiting in his car for his partner's girlfriend to drive him home.
But police had seen Kormos "staggering" as he approached his vehicle at pub closing time.
He recorded 44 microgrammes of alcohol in 100ml of breath when given the roadside test, twice the legal limit. This was confirmed when Kormos was taken to the station and given a more rigorous test.
After hearing evidence in a three-and-a-half hour-long trial, which involved a translator flown in from Aberdeen, Sheriff Ian Cruickshank found Kormos guilty and sentenced the first offender to a six-month driving ban and fined him £750 with no discount as the case had run to trial.
Space2face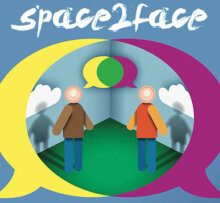 Space2face Shetland is an independent and confidential service which uses Restorative Justice and the arts to bring those harmed by crime or conflict and those responsible for the harm into communication. We enable everyone affected by a particular incident to play a part in repairing the harm and finding a positive way forward.
If you would like to reach out to us, please contact us via e-mail info@space2face.org or mobile 07564 832467.
If you would like to know more, visit our website www.space2face.org, or our Facebook page #space2faceshetland.
---
The project is also currently fundraising to secure office space in Shetland's brand-new creativity and wellness centre, The Mission. If you're interesting in getting involved, or making a donation, head over to www.space2face.org/how-you-can-help