Court / BP fined £7,000 for Clair oil spill
OIL COMPANY BP has been fined £7,000 at Aberdeen Sheriff Court for allowing 95 tonnes of crude oil to spill into the sea around 75 miles west of Shetland in 2016.
BP Exploration Operating Company Limited pled guilty to not following properly regulations required when starting production from a newly drilled well on the Clair Phase one offshore installation.
The incident happened on 2 October 2016.
An investigation by the department for business, energy and industrial strategy (BEIS) found that regular water sampling should have been in place, with the results of this being fed back to the control room.
The written procedure was not specific on when results should be provided, or when the control room should request late results.
As a result a significant amount of crude oil was discharged into the North Sea.
Head of the health and safety investigation unit at the Crown Office Alistair Duncan said: "BP accepted liability and the Crown accepted their guilty plea to the contravention of the regulations.
"The lack of sufficiently robust procedures could have had a significant environmental impact, had these issues not been addressed.
"Thankfully there was no significant impact to the environment as a result of this incident and the company has introduced improved procedures since then.
"Hopefully this prosecution will serve as a reminder that failing to have sufficiently robust procedures and adhere to the regulations can have potentially serious consequences."
In a statement issued after the court hearing BP said: "Safety is BP's core value and our operations are grounded in the principles of no accidents, no harm to people and no damage to the environment.
"On this occasion in 2016, we regrettably fell short of these high standards. While there was no injury to people or significant impact on the environment, this incident should not have happened.
"In the period immediately after this incident, we carried out a thorough investigation and applied lessons learned. We remain as committed as ever to maintaining safe and reliable operations across our business."
Space2face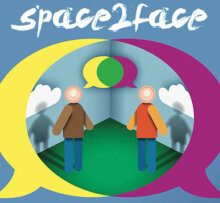 Space2face Shetland is an independent and confidential service which uses Restorative Justice and the arts to bring those harmed by crime or conflict and those responsible for the harm into communication. We enable everyone affected by a particular incident to play a part in repairing the harm and finding a positive way forward.
If you would like to reach out to us, please contact us via e-mail info@space2face.org or mobile 07564 832467.
If you would like to know more, visit our website www.space2face.org, or our Facebook page #space2faceshetland.
---
The project is also currently fundraising to secure office space in Shetland's brand-new creativity and wellness centre, The Mission. If you're interesting in getting involved, or making a donation, head over to www.space2face.org/how-you-can-help